The Invisible

Posts

: 2650


Join date

: 2016-11-28


Age

: 41

on Mon Mar 23, 2020 4:08 pm
Message reputation : 100% (2 votes)
ECONOMYNEXT – Statistically, every patient infected with COVID-19 could transmit the virus to 406 others in one month, Sri Lanka's Government Medical Officers' Association (GMOA) President Dr Anurudda Padeniya said.
Padeniya was quoting research carried out by University of California Assistant Professor of Medicine Robert A J Signer on the math behind social distancing and COVID-19.
In an article published in Global News, Signer explained that the calculations were based on initial research from officials around the world.
"There is a universal logic to this," Global News quoted Singer as saying, noting that the exact numbers may vary from country to country, especially as research is still being conducted.
The infographic below shows how one person who is asymptomatic for five days and doesn't practice social distancing can spread the virus to 2.5 people.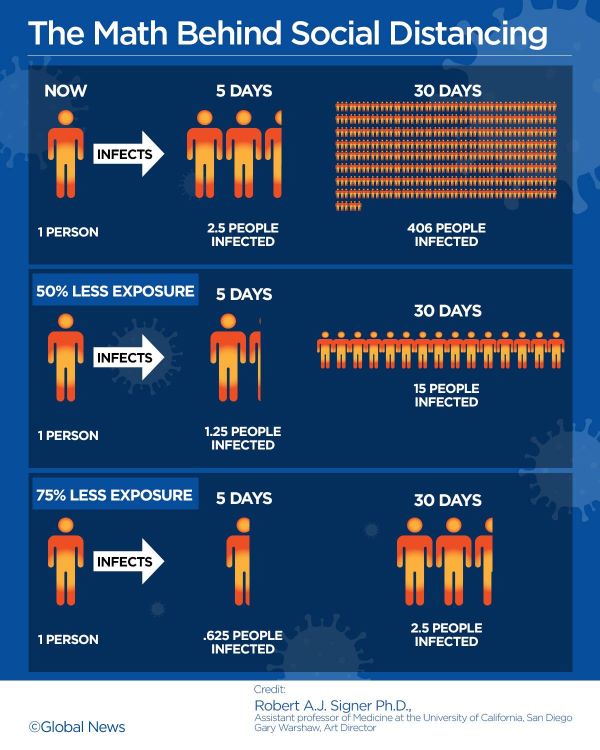 "Initial studies have suggested that one person infected with novel coronavirus can transmit the virus to approximately 2.5 people," he explained.
Signer added that initial research also shows those who tested positive for COVID-19, the disease caused by the new coronavirus, were asymptomatic for an average of five days.
"The next assumption we made is that after five days, a person will begin experiencing symptoms, will quarantine and no longer infect others," he said.
If one person transmits the infection to an average of 2.5 people, and those 2.5 people each transmit to another 2.5 people and so on, within 30 days, 406 people would be infected.
See Also
Sri Lanka President pledges US$5mn to Modi's South Asia Coronavirus fund
Sri Lanka makes cremation mandatory for any COVID19 fatalities
Sri Lanka bans inter-district travel, curfew extended 3 days after break
Sri Lanka president has powers to spend, fund Coronavirus fight: PM
Sri Lanka's Colombo Stock Exchange to have multiple 5-pct circuit breakers
The graphic then shows what would happen if people limited their social interaction by 50 per cent — an infected person would only transmit the virus to 1.25 people. In 30 days, 15 people would be infected.
Then, it goes on to do the same calculations, assuming the infected individual limited social interaction by 75 per cent.
That's when the "transmission chain" would ideally end, Signer explained.
"A person can't actually infect 0.625 people. They are either going to infect zero people, one person or more than one person," he said. "Because there is a plausibility that some people will infect zero people, that's when the transmission chain ends. (Colombo/Mar23/2020)
කිත්සිරි ද සිල්වා

Top contributor

Posts

: 8662


Join date

: 2014-02-23


Age

: 62


Location

: රජ්ගම

on Mon Mar 23, 2020 5:10 pm
For the first time in the history of Mankind, the Coronavirus has managed to prove the theory of Together We Win is wrong.

_________________
I am the wisest man alive, for I know one thing, and that is that I know nothing.
Socrates
The Invisible

Posts

: 2650


Join date

: 2016-11-28


Age

: 41

on Mon Mar 23, 2020 7:57 pm
Message reputation : 100% (1 vote)
තමන්ගෙ ආරක්ශාව තමන් විසින්ම සලසා ගත යුතු බව තමයි කොරොන කියන්නෙ...
කිත්සිරි ද සිල්වා

Top contributor

Posts

: 8662


Join date

: 2014-02-23


Age

: 62


Location

: රජ්ගම

on Mon Mar 23, 2020 9:02 pm
අත්ථාහි අත්ථනො නාතො කොහිනාතො පරොසියා.

_________________
I am the wisest man alive, for I know one thing, and that is that I know nothing.
Socrates
කිත්සිරි ද සිල්වා

Top contributor

Posts

: 8662


Join date

: 2014-02-23


Age

: 62


Location

: රජ්ගම

on Tue Mar 24, 2020 7:28 pm

_________________
I am the wisest man alive, for I know one thing, and that is that I know nothing.
Socrates
chutiputha

Top contributor

Posts

: 1934


Join date

: 2014-11-09


Age

: 34


Location

: Mt.Lavinia

on Tue Mar 24, 2020 7:57 pm
Message reputation : 100% (1 vote)
Just recall it and see how it practically worked today. Even though the last photo made with photoshop it make sense
Pettah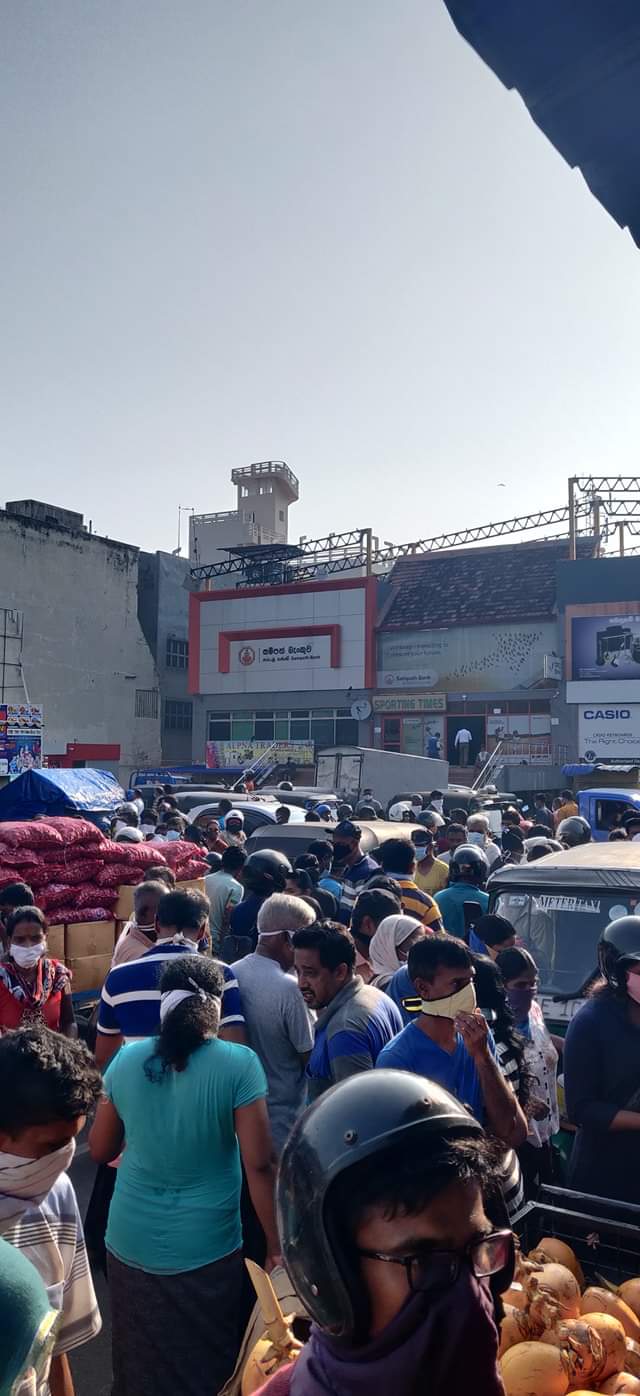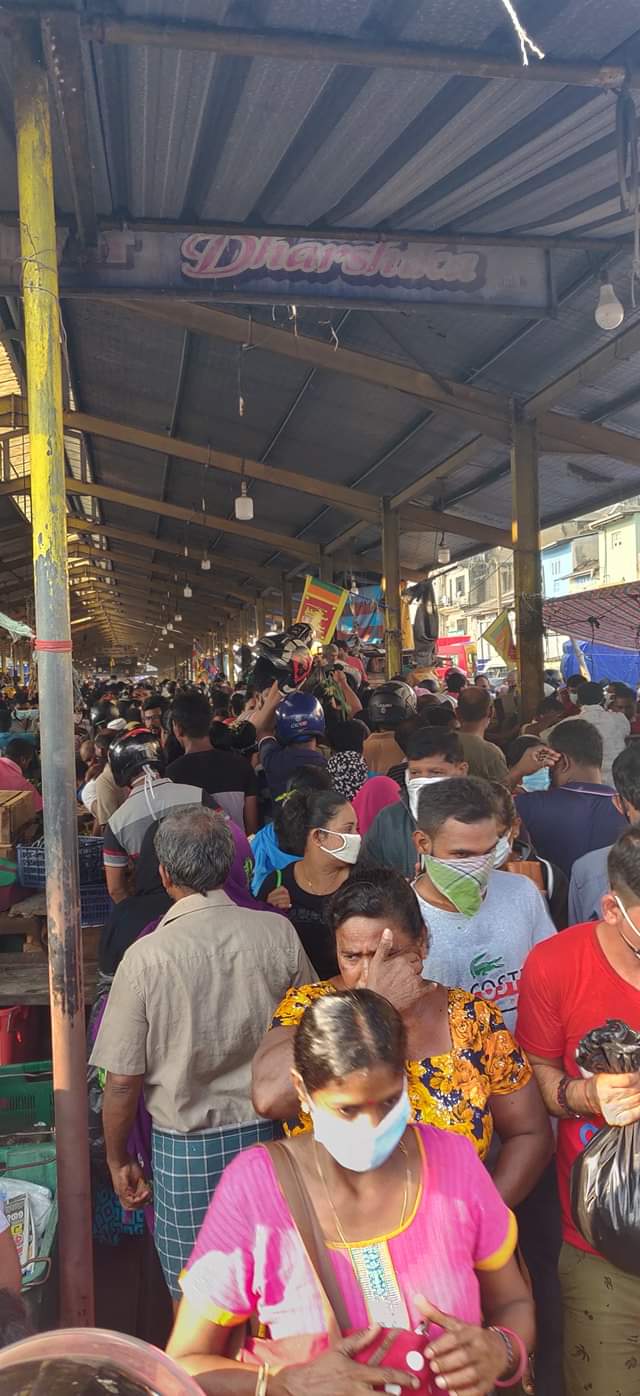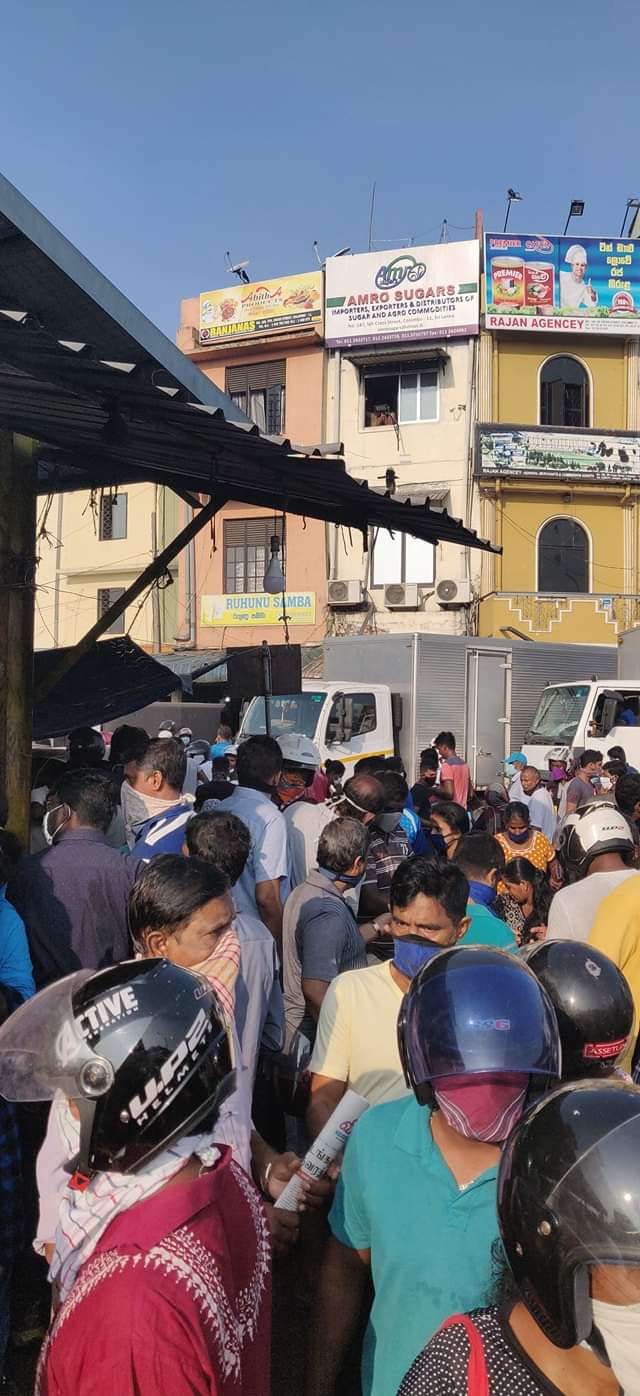 Darly Road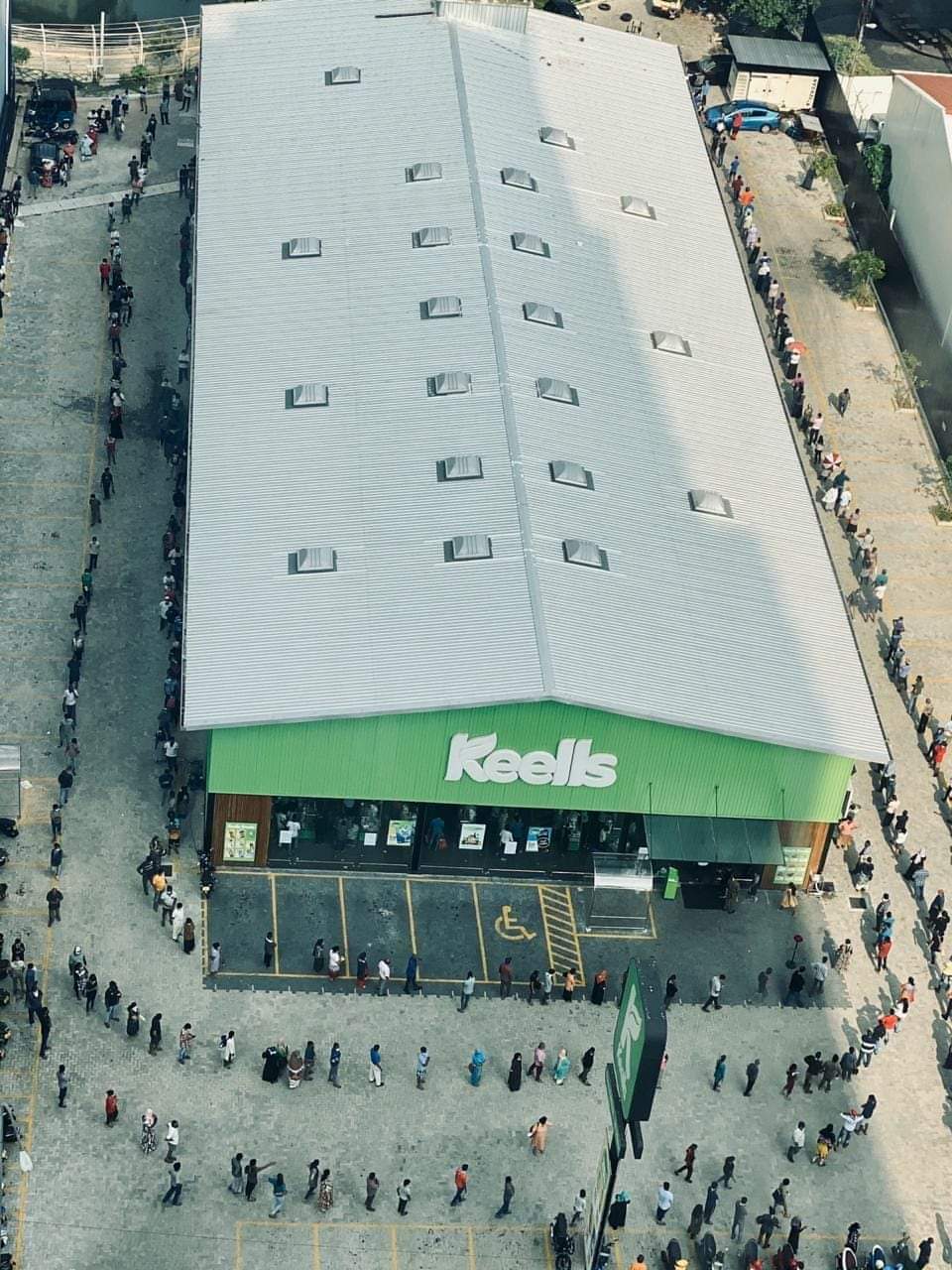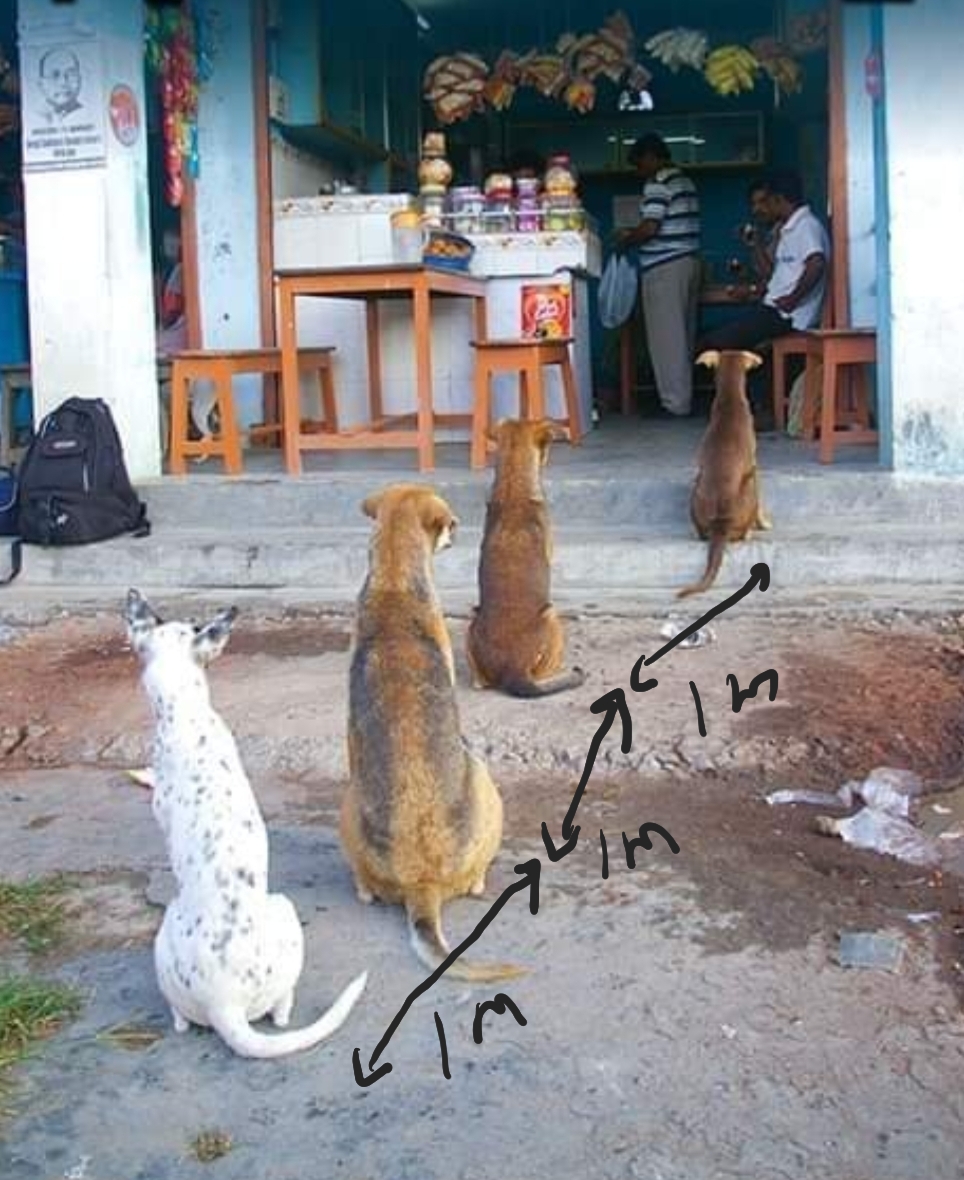 chutiputha

Top contributor

Posts

: 1934


Join date

: 2014-11-09


Age

: 34


Location

: Mt.Lavinia

on Tue Mar 24, 2020 8:28 pm
කිත්සිරි ද සිල්වා

Top contributor

Posts

: 8662


Join date

: 2014-02-23


Age

: 62


Location

: රජ්ගම

on Tue Mar 24, 2020 8:42 pm
Message reputation : 100% (1 vote)

_________________
I am the wisest man alive, for I know one thing, and that is that I know nothing.
Socrates
chutiputha

Top contributor

Posts

: 1934


Join date

: 2014-11-09


Age

: 34


Location

: Mt.Lavinia

on Tue Mar 24, 2020 8:44 pm
Message reputation : 100% (1 vote)
Backstage

Top contributor

Posts

: 3775


Join date

: 2014-02-24

on Fri Apr 17, 2020 3:29 pm
Permissions in this forum:
You
cannot
reply to topics in this forum