December 2018
| Sun | Mon | Tue | Wed | Thu | Fri | Sat |
| --- | --- | --- | --- | --- | --- | --- |
| | | | | | | 1 |
| 2 | 3 | 4 | 5 | 6 | 7 | 8 |
| 9 | 10 | 11 | 12 | 13 | 14 | 15 |
| 16 | 17 | 18 | 19 | 20 | 21 | 22 |
| 23 | 24 | 25 | 26 | 27 | 28 | 29 |
| 30 | 31 | | | | | |
Calendar

Disclaimer

Information posted in this forum are entirely of the respective members' personal views. The views posted on this open online forum of contributors do not constitute a recommendation buy or sell. The site nor the connected parties will be responsible for the posts posted on the forum and will take best possible action to remove any unlawful or inappropriate posts.
All rights to articles of value authored by members posted on the forum belong to the respective authors. Re-using without the consent of the authors is prohibited. Due credit with links to original source should be given when quoting content from the forum.
This is an educational portal and not one that gives recommendations. Please obtain investment advises from a Registered Investment Advisor through a stock broker

The Kingdom Tower in Jeddah will be 1km tall, dwarfing the current tallest building, the Burj Khalifa in Dubai
By Ben Lazarus
Saudi Arabia is scheduled to begin building the world's tallest tower next week, which will soar 1km in to the sky when completed.
The Kingdom Tower in the coastal city of Jeddah will measure 3,280 feet (1km), some 568 feet (173 meters) taller than the current Guinness world record holder, Dubai's Burj Khalifa, which stands at 2,716 feet (827 metres).
At an estimated cost of $1.23bn, the tower in Saudi will require approximately 5.7 million square feet of concrete, 80,000 tonnes of steel for its 200 floors and will take five years to complete, according to The Saudi Gazette.
The tower, overlooking the Red Sea, will feature a five-star Four Seasons hotel, apartments, office space and an observatory.
But constructing the tower is not without its many challenges.
Firstly, the tower's structure needs to be able to withstand the salt water of the nearby ocean.
Consultants Advanced Construction Technology Services will be testing the strength of different concretes that can be used for the tower's 200 feet (60 metres) deep foundations.
Secondly, wind load will be a problem for this gargantuan building, so the tower will change shape regularly to counter it.
Gordon Gill, of Adrian Smith + Gordon Gill, the design architects for the building, told Construction Weekly that "because it changes shape every few floors, the wind loads go round the building and won't be as extreme as on a really solid block."
Another issue is delivering concrete to the higher floors. When the Burj Khalifa was built, six million cubic feet of concrete was pushed through a single pump at night when temperatures were low enough to ensure that it would set, which could be an option in Saudi.
While the plans for the building are ambitious, Sang Dae Kim, the director of the Council of Tall Buildings, told Construction Weekly that building a tower 1,000 metres in to the sky was feasible.
"At this point in time we can build a tower that is one kilometre, maybe two kilometres. Any higher than that and we will have to do a lot of homework," he said.
http://www.telegraph.co.uk/news/worldnews/middleeast/saudiarabia/10775194/Saudi-Arabia-to-begin-building-worlds-tallest-skyscraper.html

_________________
"Investing is easy to learn, but it takes a lifetime to master."
Crazy idea from a country with no shortage of lands. Positive thing is Saudi is changing at least a slow pace.

Ukboy

Top contributor





Posts

: 359


Join date

: 2014-02-28



Its just penis envy. Same thing with the Lotus tower on DRW mawatha. If that money is spent on reforesting our hilltops and maintaining the irrigation networks........

Backstage

Top contributor





Posts

: 3312


Join date

: 2014-02-24



This is a project of a Rich country.We shouldn't compare this with the "Deyata Kirula". 



serene

Top contributor





Posts

: 4102


Join date

: 2014-02-26



Don't give much publicity.Our rulers may think of beating them.

dhanurrox




Posts

: 448


Join date

: 2014-03-27



dhanurrox wrote:Don't  give much publicity.Our rulers may think of beating them.




serene

Top contributor





Posts

: 4102


Join date

: 2014-02-26



Progress of the Lotus Tower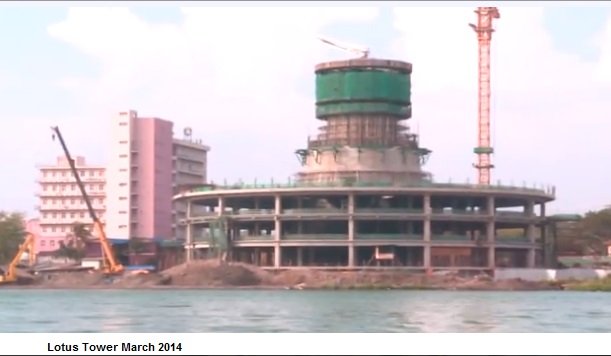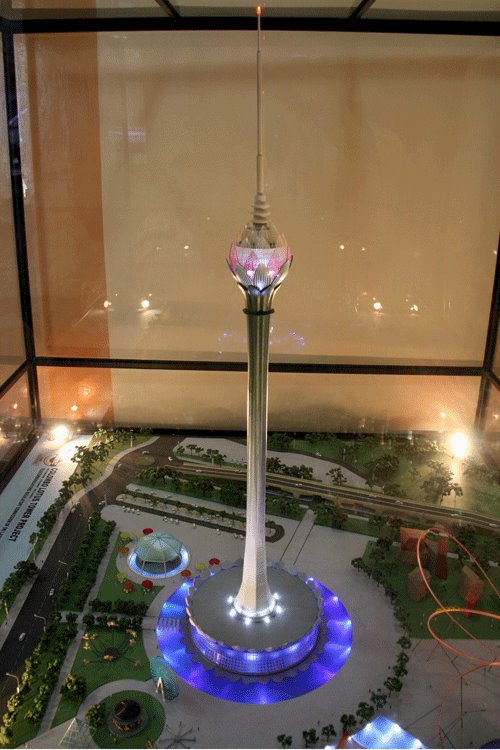 chinwi

Top contributor





Posts

: 999


Join date

: 2014-02-23




---
Permissions in this forum:
You
cannot
reply to topics in this forum